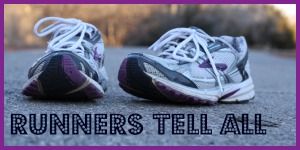 I've had many great running memories over the past few years. I'm not sure anything I've done or accomplished so far can top running my first half marathon with my brothers.
At this point in life, we were all living in different cities, but it was fun to call one another and talk about training strategies. We only had one opportunity to go on a training run together. It proved to be a memorable one on the top deck of our Alaskan cruise ship. It definitely prepared us for our big run in the Windy City about a month later.
Even though we didn't run the race together as I had imagined that we would, we all ended up at the same finish line. And we were all equally exhausted and proud...of ourselves and of one another!
These two are not only my brothers, but also my best friends. It meant the world to me that they branched out of their comfort zone to run this race with me! I'll never forget this hot and sticky September day when the three best siblings that anyone could have conquered the Chicago Half!
What is your favorite running moment?
Andrea :)