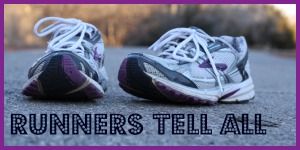 Within the past year, I knocked out three of the major races on my race bucket list so I'll start with some photos and the recaps of those. Click on the picture captions below for the full race recaps!
All three of those had been on my race bucket list for quite some time before I was able to cross them off. Hopefully these next few don't have to wait as long!
This one is in Washington DC so that it's just a matter of coordinating my personal life and getting registered for this one. I've heard SO many great things about it!
I have heard wonderful things about both of these races. And as much running as I've done over the past few years, I've never managed to sign up for a race in my home state of Kentucky. That must change soon!
When I first heard about the Tunnel to Towers 5k I was so very intrigued. Not sure why I haven't signed up for this one yet, but I know it would be a very emotional run for sure!
It should go without saying that I would also love to run a race or two or three in Europe. That would be the epitome of fun! Sightseeing on the go plus a t-shirt and medal...yes, please!! Sign me up :)
What races are on your bucket list?
Andrea :)