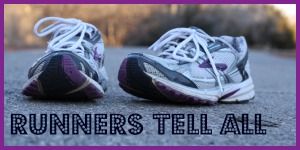 It's always fun to run with friends! This was taken just before my first official 5K race! Who knew it would lead to all the other running fun over the past five years?
Roughly a year after my first 5k race, I managed to convince my brothers to run a half marathon in Chicago with me. We were all training in different locations, but would talk about things that worked and didn't work over the couple of months leading up to the race. We didn't end up running the actual race together, but we finished within 5 minutes increments from youngest to oldest. I treasure this photo of us exhausted, but oh so happy to be done!
That November, I ran a turkey trot. I trained hard for this race. I was determined to meet my goal of finishing in under an hour...and I made it! I was so proud of myself!
Fast forward three years to 2013 when I completed the NYC Marathon. The race itself wasn't near as difficult as the training, but I wouldn't trade the whole experience for the world. I intended for this to be my one and only marathon. However, missing my goal time by a slim margin has me thinking I might give it another shot next year...
The NYC Half Marathon has been on my to run list for the past couple of years. I managed to get into the lottery this year and thoroughly enjoyed the race. Even though I had a short window of training time, I worked hard to be at my best and it paid off when I set a PR by over 5 minutes at the race in March!
What is your favorite running photo?
Andrea :)