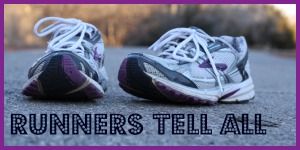 This one was a no-brainer for me. Christopher is without a doubt my #1 running fan! My parents and brother Jordan's family tie for second since they came to NYC and trekked around the city (with Chris for a guide) when I ran the marathon last year. But, back to my #1.
Chris has been supportive of my personal endeavors from the beginning. When we were long distance, he would often come to the city during peak racing months because I had weekend races to complete. He would always come watch and cheer for me!
Now that we are in the same city, I feel it's a bit much to expect he be at every single little race. (I run a lot of 4-milers.) But I have told him many times that it makes a HUGE difference to me when I know he is there for support!
I have my last race of the year this weekend, and despite the potential low temps this time of year, he's gonna be there for me! I can't wait to see him as I near that finish line!!
Thanks for all your support, Christopher! It really does mean the world to me to have you out there cheering me on to the finish!
Andrea :)