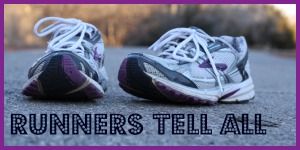 It's never fun to recap a worst running experience, but I've definitely had a few under my belt. By far the worst was my first 10k. I wrote about the experience
here
so please head over to that post to read all about it!
Now that you are back from that detour, I'd love to share the top five reason that lead to a worst running experience. At least in my opinion...
1 - As my story demonstrates, failure to train will almost certainly get you closer to the worst category than the best.
2 - Improper fueling the day before can lead to all sorts of issues the morning of your races. I have found that it is very important to find a meal that works for you and stick with it. Otherwise, lots of not so fun port-o-potty time will have you off your running game.
3 - Too much activity/not enough sleep the day before your race can leave you exhausted before you even cross the start. I'm a night owl, but I try to get as much sleep as possible before race day.
4 - Having to go to the bathroom mid-race. I've gotten better about knowing how to avoid this particularly in shorter races, but it would always throw me when I had to waste precious time in line as other runners dashed past me.
5 - The dreaded out and back race format. I haven't recapped my most recent racing experience, but it was three out and backs for a total of 10 miles. I was so excited about the race beforehand, but these out and backs were no fun at all for me. I didn't run too terribly, but it wasn't my best either. I just couldn't get on board with the course. No one likes to be able to see just how many people are ahead of them the whole race, right?
Looking forward to reading everyone's posts today! And here's hoping you have all had far more best than worst running experiences!
Andrea :)