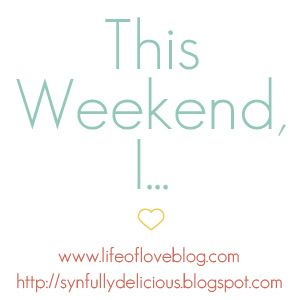 This Weekend, I marked an item off my 30 before 30 list and had a lot of fun in the process!! We spent the weekend in the Washington DC area with friends! SO fun!
On Friday, I ended up on the longest bus ride ever when some crazy rain and threats of flooding delayed me arriving to the DC area by about two hours. Boo for that...but it all worked out well even though we barely made it in time for the happy hour at the British Embassy.
We spent the evening socializing with friends over dinner at Capital City Brewing Company and a quick stop for froyo afterward! YUM!
On Saturday, Chris and I drove out to York, Pennsylvania, to visit one of his college roommates, Josh, and his cute little family! We had a fun time being entertained by Josh's two little ones and even got to have lunch at Chick-fil-A! Unfortunately, I failed to get a picture...and I was super bummed as I realized it about 10 minutes after we got on the road back.
That night we went to Camden Yards to watch the O's and the Yankees. Turned out to be a pretty lopsided game, but it was fun to be at the ball park!
On Sunday, we slept in a little and then went for brunch at Miss Shirley's in Annapolis - SO GOOD!! There was a bit of a wait when we arrived so we looked around a little beforehand. They had the cutest birds all over the place!
After brunch, we ventured out to Georgetown for a little cupcake fun before we left town. We started out at Baked and Wired. I tried the Strawberry there as that flavor has become my favorite these days. I thought it was good, but my cake was a bit dry. The icing was perfect and just the right amount. These cupcakes were huge, too! I did try a bite of my friend's chocolate one and it was much more moist. Overall, I enjoyed it!
Next we ventured to the crazy popular Georgetown Cupcakes. We stood in line for about 30 minutes which isn't terrible, but definitely more than I would prefer to wait! I decided to try two different types here because I wanted to compare the strawberry, but I also wanted to try something different - carrot cake! Both were tasty! These were much smaller than the ones at Baked and Wired, but more than made up for the size with the mound of icing on top. The cake of both was super moist and very good, but I had to scrape off nearly all the icing because it was just too much! I loved the cute little fondant toppers on them, too.
After I got my cupcake fix, we ventured down to the river and hung out there for a bit. Then we headed back into DC to grab dinner before we left for NYC on the bus. The ride back was equally as dreadful, but I'm glad we went on the adventure! It was a lot of fun!!
With our lovely hostess and fun tour guides - Noli and Rachel!
How was your weekend?
Andrea :)