Linking up with
Lauren
and
Tiffany
for Tuesday Topics....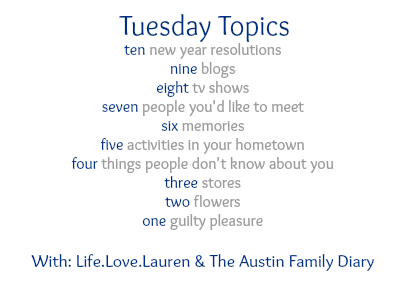 Seven people. That I would like to meet. No specification on dead or alive.
I could probably make an endless list because I find so very many people facinating and intriguing, but I'll do my best to stick to seven here.
1 & 2 - J.L. "Luther" Heflin and Francine Whitten Brown. My dad's dad and my mom's mom. Both of them passed away before I was born. I have heard lots of great stories about them both, but it would really be nice to meet them. I met my mom's dad (Papaw), but I was still pretty young when he passed away so I wish I had been a little older and able to remember more about our interactions and his personality. I was really close with my dad's mom (Mamaw). I have lots of great memories of our time together. I am so grateful for those memories. I think about her pretty much everyday. She was such a wonderful woman. I strive to be like her in a lot of ways. She passed away when I was a sophomore in college. It really changed my whole life. Gave me a new perspective and allowed me to grow into the person that I am today.
3 - President Obama. Unfortunately, I was unable to watch the Inauguration yesterday due to my travels back to the NYC, but I really would love to have even just 10 minutes with the President. I wouldn't mind shooting some hoops with him to be honest.

Move over, buddy! I got next!
4 - Leonardo DiCaprio. I adored him as a young girl and truly marvel at his incredible ability to act in so many different types of roles today. I would love to trail along with him to the Oscars this year. Anyone know of a way to arrange such a thing?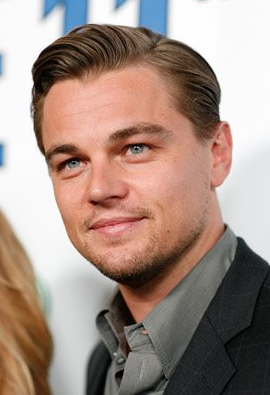 5 - Mitch Albom. He is my favorite author. Also, a sport writer. He has such a way with words. I would love to just sit down for a nice dinner with him. Pick his brain about life and writing and talk a little sports, too.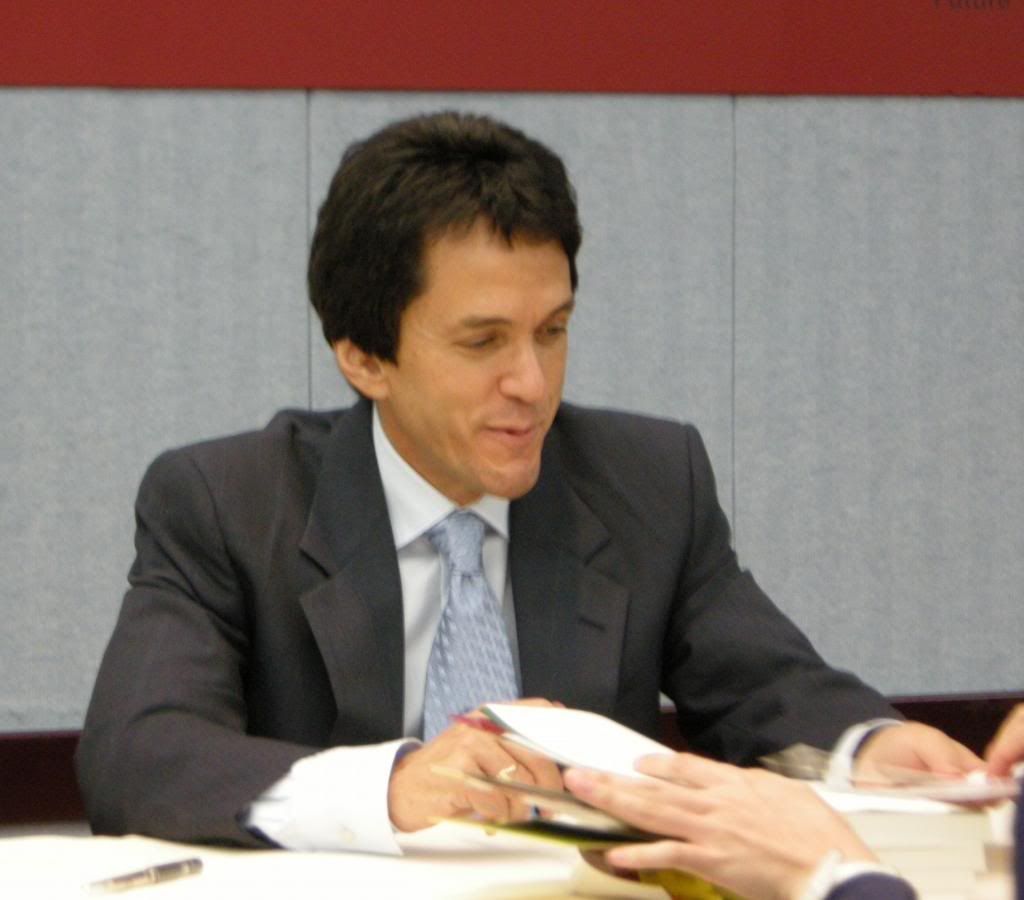 My brother met him and got a couple books signed for me a long time ago.
6 - Jeff Probst. I have been a fan of Survivor since the very beginning. I would love to just chat with him about the game, the locations, and some of the crazy personalities. I have met a few of the Survivor players before, but they don't have the answers to some of my burning questions. Like how do they decide what to edit? Who designs the challenges? And when can I be on the show?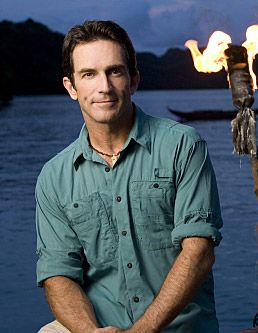 7 - Jesus. Saving the best for last. I wish there was a way to meet face-to-face here on earth. Just for a few minutes. Just enough time to thank Him for everything He has done for me. Just enough time for a handful of burning questions. Just enough time for a story or two....I know how He likes those parables. Just enough time to see His nail scarred hands. Just enough time to be in complete awe.
Who would you like to meet?
Andrea :)