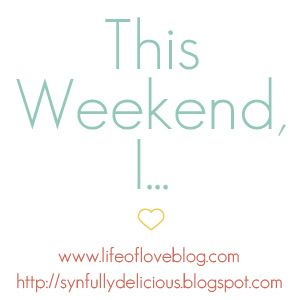 This weekend started early for me with another business trip for one of our Leadership Programs. This time we were in Cleveland. Much colder than Houston, but things went well again. The participants volunteered at the Food Bank and had a lot of fun listening to our speakers and running through the reaction course the Guard set up for them. It was a fantastic way to spend Good Friday!
NFL Ambassadors speaking to participants and Leadership Reaction Course with Guard
Volunteering at the Cleveland Food Bank
Couldn't resist a yummy Date Nut Cupcake from Dick's Bakery...


I was back in NYC late Friday night and after a few hours of much needed sleep, I met up with family friends for brunch at Alice's Tea Cup on the upper east side. YUM!!
Pumpkin and Almond Joy scones...DELICIOUS!
Saturday afternoon, I went for my first run of Spring...and loved every moment of being outside in the gorgeous weather!! Even inspired me to sign up for my first race of the year in late April. Yay!
View of New Jersey during my West Side Highway run....
Saturday night, Christopher and I were FINALLY reunited after 22 extremely long days of not being able to see one another. Long distance is a drag :( But it was great to be together for a couple of days this weekend!! I made something new for dinner - Cheeseburger Pasta. It was actually quite tasty! And then we caught up on tv shows we watch together...mostly Modern Family.
Cheeseburger Pasta - 1 can Cheddar Cheese Soup, 1 can Tomato Soup, 2 cups of medium shells, 1.5 cups of water, and 1 lb hamburger meat; Cook meat, drain fat, stir soups, shells, and water into skillet, cook until shells are tender
On Sunday, we were up bright and early for church with Chris' mom out in Long Island. The pastor there is very good. He brought a great message. After church, we spent some time with Chris' family.
How did you spend Easter weekend?
Andrea :)