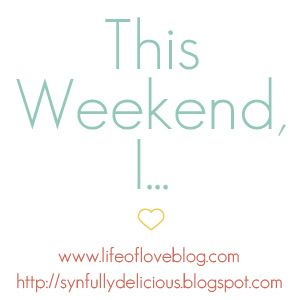 This weekend, I had an amazing time with Christopher! We had lots going on...some of which I intend to recap in further detail over the next few days...so I will just give you a teaser of all the fun today!
On Friday, Chris and I went to the NFL Draft! I volunteered to work for the first round on Thursday night. It is always SO fun to see all the fans amped up for their team. By far, my favorite event we do all year! On Thursday, I had a great time catching up with a co-worker I don't see often while we passed out fan bags, but I was especially excited to get to spend Draft Day Two on Friday night hanging out with Christopher and being able to experience it for fun instead as an NFL employee!
Who Dey! - NFL Alumni to announce 2nd Round selections - Newest Jet, Geno Smith - Commissioner
Steve Gleason has ALS just like OJ Brigance. Breaks my heart, but so uplifting to see them bringing awareness.
After a few hours at the Draft, we headed over to our favorite steakhouse for one of the most delicious dinners I have had in a very long time! Thank you, Club A!
On Saturday, we headed over to the Brooklyn Brewery for an interesting experience and tour. We totally weren't prepared for the 15 minute wait to even get inside the brewery. After that wait, we got a couple tokens and then stood in line for another 15 minutes to try out the brews. We were shooting for the 3pm tour, but with all the waiting in line we were doing we were lucky to make it for the 4pm tour. Turns out it was a little more like a talk about the history of the brewery than a tour, but it was quite a unique story. We enjoyed the experience though we agreed it was probably not a place we would be returning any time soon.
That night, we went out to dinner with Chris' family to celebrate his birthday, his sister's birthday, and his parent's anniversary. I had a delicious meal and even tried something new - bacon covered shrimp!
On Sunday morning, I ran my first race of the season in Central Park. I did much better than I expected which was exciting! I'll have a full Run As One recap for you later this week. After the race, we headed back over to Brooklyn to check out Smorgasburg. We had a blast trying out some fun foods. We both really enjoyed the experience! I'll be providing a more detailed account of this experience in the near future as well, but here are my instagram pics for now. We will definitely be trying this out again!
Follow me on instragram - @alhadventures
We had a chance to relax for a couple of hours in the afternoon before we trekked uptown for a fun dinner at Shake Shack followed by watching Mike Tyson take the stage in his Undisputed Truth tour at the Beacon Theater. The show was awesome! I knew a few details here and there about The Champ, but this was an in depth look from none other than the man himself. Very cool. I would recommend checking it out if you even have a remote interested whatsoever because it definitely blew me out of the water! Tyson does a great job on stage, but he definitely owes one to Spike Lee who directed the show. Go check it out!
As you can see, we stayed super busy all weekend!!
What were you up to this weekend?
Andrea :)