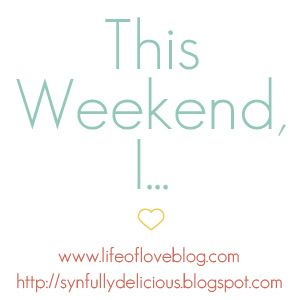 This weekend, I had a fabulous time in Albany with Christopher!! It was great to celebrate three years of dating with such a relaxing weekend :)
On Friday, I arrived in Albany early enough for a fun dinner at Sushi X. Chris had talked about this all you can eat sushi place before, but I'd never had the chance to dine there with him. It was great!! They bring you order sheets as often as you need them so you don't feel like you need to over order initially. You can eat plates of small appetizers and a roll for as many rounds as your sushi loving heart desires. We only managed a couple, but it was delicious. I especially liked the sweet potato roll!
Sweet Potato Roll is pictured in the middle on the bottom. Yum!
After dinner, we headed over to celebrate one of our friend's 30th birthday! His wife made the amazing cupcakes pictured above. SO tasty!! It was pouring outside so we stayed there for a couple of hours before we called it a night.
On Saturday, Chris went to watch soccer with some friends while I managed to squeeze in a quick run - it was freezing up there!! I think I completed roughly 2.5 miles, but it is difficult for me to get a totally accurate count at the park where I run in Albany. Either way, it was good to get a few miles behind me in preparation for my upcoming 4 miler this weekend!
After I showered and got ready, we headed out for some fun at
The Pottery Place
. We decided to paint mugs so that we would be able to make use of them once they are fired and returned to us. It was fun even though we kept it pretty simple. I am really looking forward to seeing how they turn out! The colors will be much darker once they are fired so they will look a bit different when we see them again.
After our fun afternoon of painting, we tested out
Albany's Restaurant Week
at
V&R Italian Restaurant
. It was packed! The food was great, too!
I had the penne alla vodka. Delicious!
On Sunday, we met a couple of friends for brunch at
Justin's
. We had a great time catching up with both of them. And let's just say each of us cleaned our plates with no trouble at all! Chris' banana pancakes were super good!!
We relaxed most of the afternoon, but did get to start one of the couples' studies that I had been wanting to try. I think we are both interested to see what we can learn from it. I am excited about it!
Before I left, Chris took me to my favorite - Cracker Barrel! We both tried something new there, too! That's huge for me. I'm a sucker for my good ole standby when I go there. Sometimes it is good to branch out though!
What did you do this weekend?
Andrea :)