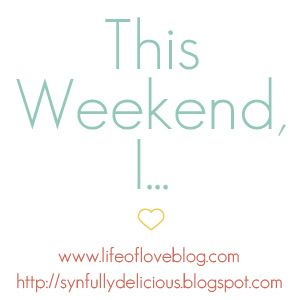 This weekend was both busy and relaxing if that's even possible.
On Friday, I just relaxed. That's it.
On Saturday, I ran a women only 10k in Central Park in the morning. I'll share more about that in my recap later this week, but it was fun. I wasn't as fast as I had hoped, but I was pretty consistent.
Chris met me at the end of the race and we headed out to Long Island for the Belmont Stakes! Chris grew up about a mile from Belmont Park, but had never been to the Stakes before. We had a blast!!
Fun Day at the Belmont Stakes. We won three times on our first race of the day!!
We had fun catching up with Reba and Peter at the track :)
We were standing very close to the finish line. The top picture is the starting gate with all the horses ready to run. The bottom is Palace Malice with a good lead on the final stretch!
Chris picked #12 - Palace Malice!! He won almost $40! YAY!!
On Sunday, we completed another chapter in The Five Love Languages. It has been great going through the book together. We are both enjoying learning more about one another.
We also went to see The Great Gatsby before Chris drove back up to Albany. I didn't really like it. I mean, it was a very impressive film...well done for sure...but I just wasn't a fan of the story. I had never read the book, and it was just a bit too dark for me. I wanted a happier feel good story. Oh, well. At least we used movie vouchers so we didn't spend any money on it!
On Sunday night, I watched the Tony's. Oddly enough, I had never watched them before. I hadn't seen any of the shows nominated except Lucky Guy (check out my recap
here
). I was glad Courtney B. Vance won for featured actor, but I was really hoping Tom Hanks would win as well. Otherwise, Neil Patrick Harris was a phenomenal host. He is great! Also, I saw lots of interesting shows to put on my to see list. Not sure I'll make it to them all, but my friend Mary and I are set to see Cinderella next week so I'm excited to mark at least one off the list then!
Hope you all had a great weekend! What did you do?
Andrea :)