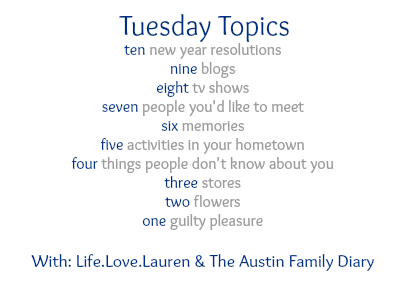 Since I'm not a huge fan of flowers, I thought this one would be easy. Then, I started to think about which two types of flowers were my favorite...and it was harder than I thought to pick just two!
Pretty roses Chris sent me for Valentine's day this year! Love the orange one!
After much thought, I finally decided on just two - sunflowers and carnations.
My room growing up was decorated in sunflowers so they hold a special meaning for me. Plus they are just really cool flowers.
Carnations have held a special place in my heart since college because that flower was used at our pref night party for
Phi Mu
. I won't go into too much detail, but since then it has been a favorite of mine.
And since we are talking about favorite flowers, I'll throw in a couple pictures of some flowers Chris sent me last year because they were my favorite of all the flower arrangements I have ever recieved. I loved them! The colors and the combo of flowers were perfect!
What is your favorite flower?
Andrea :)