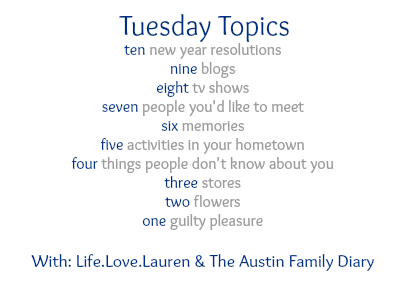 My hometown is Livermore, Kentucky. It is located in McLean County. In Kentucky, everyone says what county they are from when the "Where did you grow up?" question is asked instead of their city. McLean County is located in the Western part of the state.
Below is a close up map of the county itself. We have roughly 10,000 people living in the county. I grew up in the Nuckols area, but we moved to Livermore in 1990 when my baby brother was born. My dad was the principal at Livermore School. When they built a middle school in 1995, my dad went back to the classroom to teach. As a result, he was my 7th and 8th grade English teacher. The middle and high schools are located in Calhoun, the county seat. However, it should be noted that Livermore is the largest city in the county with roughly 1,500 people living in that wonderful little town. There are four main cities in the county - Livermore, Calhoun, Sacramento, and Island. We have three main elementary schools (Livermore, Calhoun, and Sacramento) that feed into the one 6-8 middle school and 9-12 high school. Each year roughly there are roughly 500 students at the high school. I graduated alongside just over 100 students back in 2001.
Now that you have a little McLean County background knowledge, let me share a few activities that might be fun for you to do should you ever find yourself in this fabulous little county.
1 - Visit the Livermore Bridge. According to Ripley's Believe It or Not, it is the longest bridge in the world. Whether you believe that or not, it is definitely the only bridge in the world to cross through two rivers and another county, but begins and ends in the same county. Livermore Bridge begins in McLean County, crosses the Rough River, passes over a tiny sliver of Ohio County, crosses the Green River, and then ends up back in McLean County.

Livermore is on the left side and Island on the right side of the bridge.
2 - You could eat at Subway. This might not sound like that big of a deal to you, but this Subway is the only chain restaurant in the city...and it didn't make it's appearance there until I was already off to college.
3 - If you are planning a May visit to McLean County, you won't want to miss the
Battle of Sacramento
. The live reenactment takes place on the original site of this Civil War skirmish near Garst's Pond where Nathan B. Forrest first engaged Crittenden's Army of the Ohio. It is a fun time for all with settlers making (and selling) all kinds of goodies and treats along with lots of authentic costumes.
4 - During the summer, be sure to check out the County Fair. I remember winning all sorts of 4H ribbons for an assortment of enteries at the county fair in my day. You can also see Miss McLean County crowned or watch the tractor pull. Or just pass through the loop of rides set up at the local elementary school parking lot to see who you know. Oh, the joys of a small town...
5 - Last, but not least, don't miss your chance to catch the McLean County Cougars take on a local high school on a Friday night. Everyone in the town will be there so you won't want to miss out!! Lots of good memories from those football games!!
On the left, me and my baby brother, McKinley, after one of his last games as a Cougar during his senior year. This one was taken at our field in McLean County. The other photo is of my brother Jordan and former Cougar teammate, Colby Wilson. They attended and played for different colleges (Georgetown College and Union College), but usually met across the field once a year. Pretty cool!
I'm sure there are many more things you could find to do in McLean County, but a lot of those likely involved farming, fishing, or hunting. And I don't know too much about those things so I'll leave you with this fun list here. Let me know if you ever end up in my old stomping grounds. I would LOVE to hear about your experience there!

Andrea :)